TWISTULA
design Jan Padrnos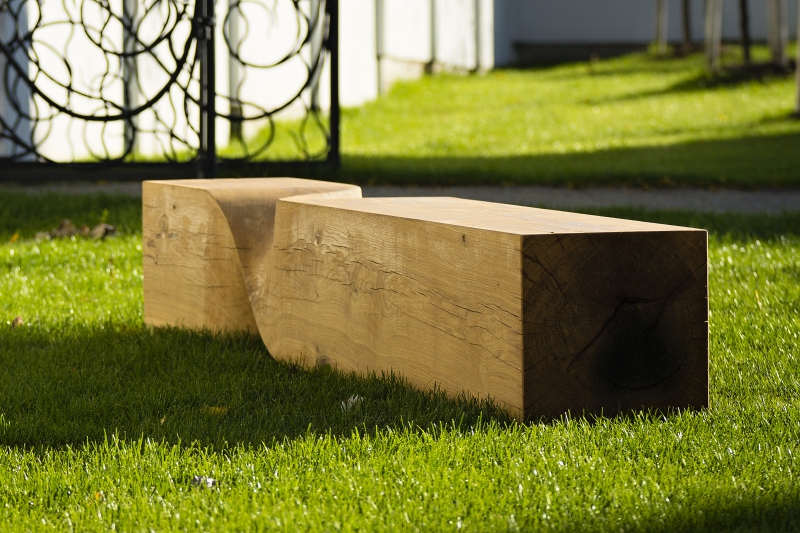 A distinctive element – bench or work of art? This object of lapidary shape – into a block of a hewed trunk – is special due to its apparent twisting. Other designs do not have this twisting in order to be special and to make this refined detail apparent in a set of several pieces. We are convinced – when placing several blocks randomly – this makes the objects the most apparent. The wood is constantly working and significant cracks underline the natural appearance of the material.
The seat is realized by a single piece of solid wood to which two galvanized feet are attached with stainless crews.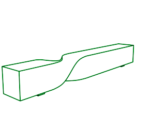 LTW1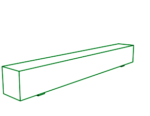 LTW2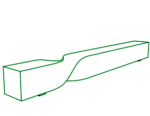 LTW3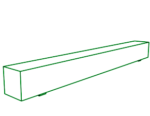 LTW4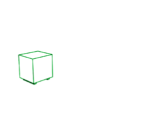 LTW5
3200×400×440 mm (± 4 %) / 360 kg
3200×400×440 mm (± 4 %) / 380 kg
4000×400×440 mm (± 4 %) / 450 kg
4000×400×440 mm (± 4 %) / 470 kg
400×400×440 mm (± 4 %) / 52 kg
Detail of the apparent "twisting" of the TWISTULA bench.
1
Interesting detail
An attractive, visually interesting and playful element that catches attention of everyone around you.
2
Natural design
Raw wood is not treated and so it gets patina and grows into beauty naturally.
3
Possibility of anchoring
Although the bench provides the possibility of anchoring to the base, it is not necessary to do it due to its weight.
You might be interested in