CIMI
design Jan Padrnos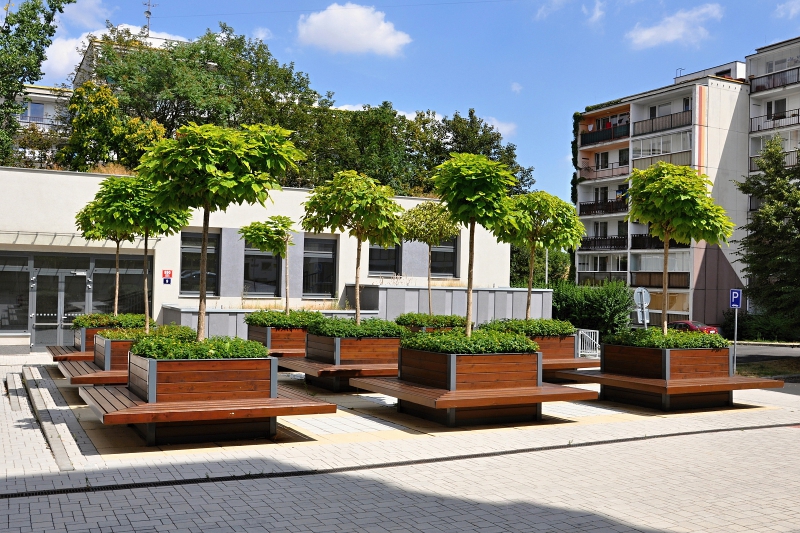 A robust pot for the greenery of a square top view allowing to integrate seats along the periphery of the pot. The solid steel structure with wooden paneling allows transporting the pot including its content.
The supporting structure made of galvanized steel is treated with powder coating. The paneling is made from solid wooden battens attached to the supporting structure with hidden stainless screws. An inner polypropylene container is provided with overflowing holes in order to prevent plants from their possible overwatering.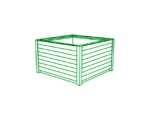 ZCI1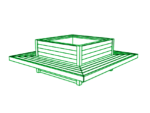 ZCI2
1400×1400×888 mm / 115 kg / 1120 l
2400×2400×888 mm / 140 kg / 1120 l
CIMI jardinières in Prague residential area Čámovka.
1
Large volume containers
The large container in the jardiniere gives trees enough space to grow.
2
Integrated bench
The integrated bench extends the use of the jardiniere as a resting place.
3
Wooden sheating
The wooden sheathing covers the whole jardiniere construction.
You might be interested in