BORDO
design Jan Padrnos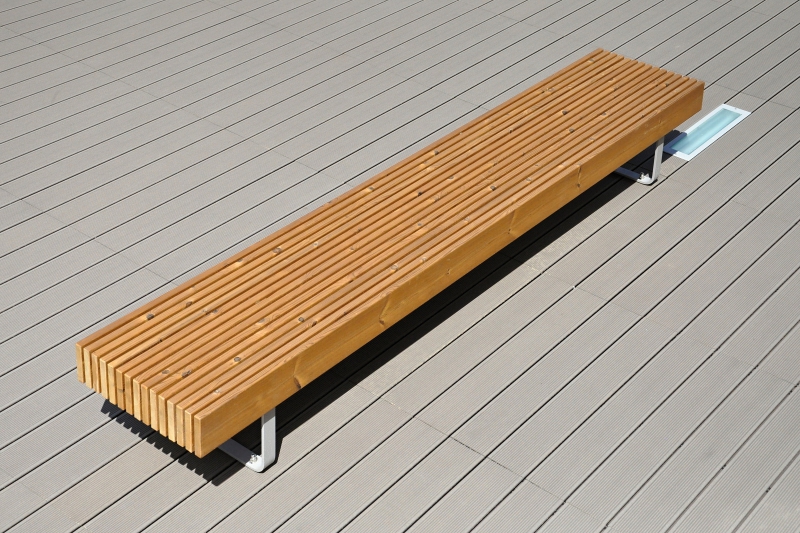 A massive bench consisted of vertically built-up profiles that are interposed with metal and rubber spacers. The spacers at the edges of the bench function as a supporting structure – base. The whole structure of the bench is fixed with hidden threaded rods.
The supporting structure made of galvanized steel is treated with powder coating. A seat and backrest are consisted of solid wooden boards that are attached to the supporting structure with stainless threaded rods and screws. At the bottom part, there are four holes for anchoring to the base.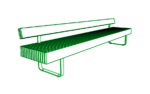 LBO1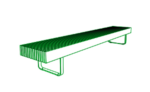 LBO2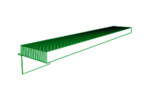 LBO3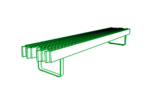 LBO5
3000×530×683 mm
3000×530×420 mm
3000×580×420 mm
3000×530×420 mm
possibility of length modification
BORDO bench in front
of primary school
1
Suitable for exposed places
Spacious top areas provide a lot of space for multiple sitting and therefore the benches are suitable for the places with higher concentration of people such as the areas in front of schools etc.
2
Variable in assembly and anchoring
The benches can be connected to long lines of geometric shapes. It is possible to install their seats on vertical walls through brackets.
3
Fast drying
Due to the vertically built-up lamellas, there are no wide surfaces on their top sides where rainwater can stay. This is the reason why these benches get dry really fast after rain.
You might be interested in