PENTA ISLANDS
design Jan Padrnos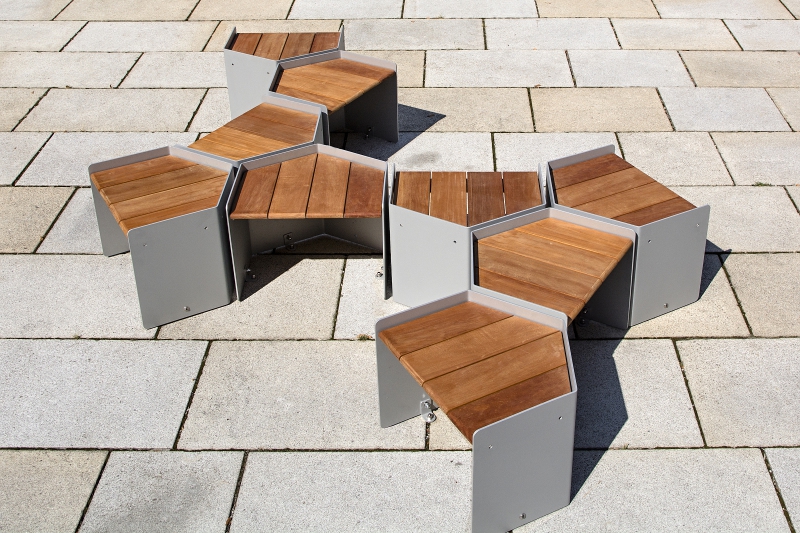 A modern seat with endless variability of combinations. This seat excels especially in public spaces or courtyards of institutions and shopping malls where various assembly combinations can be used. The seat can be combined also with a pot for greenery, and further, broaden the mixture of modifications like this.
The supporting structure is made of galvanized steel treated with powder coating. A seat is made from solid wooden boards attached to the supporting structure with stainless screws. Individual seats are attached to each other by stainless steel connectors. There are legs with adjustable holes for anchoring to the base.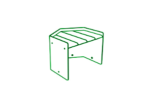 LPI2
LPI2
L×W×H: 612×531×460 mm / 35 kg
seat with wooden boards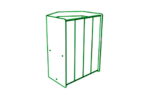 ZPI2
ZPI2
L×W×H: 612×531×800 mm / 70 kg
jardiniere with wooden boards
612×531×460 mm / 35 kg
612×531×800 mm / 70 kg
With PENTA ISLANDS, you can create endless assembly variants.
1
Playfulness
PENTA ISLANDS gives a lot of space to your imagination when creating seat combinations.
2
Variability
The number of seat combinations that can be created is literally endless.
3
Pot for greenery
The pot for the greenery of the same design further multiplies the number of combinations.
You might be interested in