RAILA ASH
design Jan Padrnos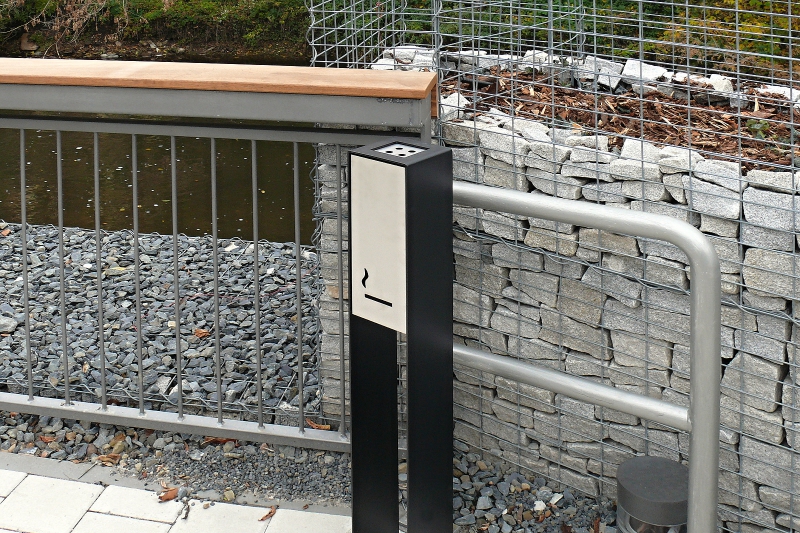 An ashtray in the design of RAILA litter bin and RAILA pet waste bag holder perfectly complements public spaces due to its elegant and slim shape. Under the removable stainless steel panel, there is a galvanized removable container secured with a steel wire.
The galvanized supporting structure is treated with powder coating. A cover panel made of stainless steel. At the bottom part of the litter bin, there are four holes for anchoring to the base.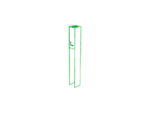 PRA1
PRA1
L×W×H: 140×140×1060 mm / 1,5 l / 15 kg
metal body / stainless steel door

Download PDF sampler
RAL 7016
RAL 9005
RAL 9006
RAL 9007
Stainless steel
RAL 9003
RAL 3003
RAL 6021
Shade of Corten
140×140×1060 mm / 1,5 l / 15 kg
The removable front panel of RAILA ASH ashtray is made of stainless steel.
1
Lean construction
Thanks to its lean construction, the ashtray does not look disturbing next to the main entrances to buildings.
2
Elegant design
The sleek design is particularly suitable for new business parks and shopping centers.
3
Easy maintenance
The inner galvanized container, which is hidden behind the stainless steel panel, easily empties when the steel wire is unlocked.
You might be interested in