ROSTY
design Jan Padrnos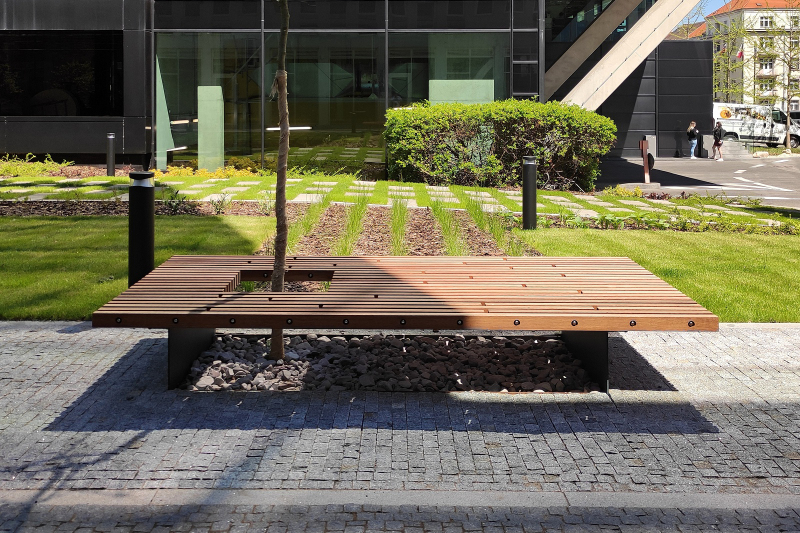 A massive bench without armrests is suitable for public areas where it is required to combine comfortable relaxing and nice sitting or lying in a shade or under a treetop.
A seat consists of lamellas made of solid wood in various lengths that are fixed together in one board through stainless threaded rods and spacers. This board is attached to the galvanized supporting structure with stainless screws. The supporting structure is treated with powder coating. There are four legs with holes for anchoring to the base.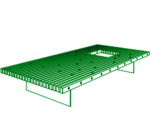 LRO2
LRO2
L×W×H: 2840×1386×420 mm / 190 kg
bench with a hole for a tree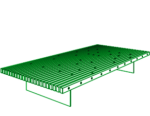 LRO3
LRO3
L×W×H: 2840×1386×420 mm / 200 kg
bench without a hole for a tree

2840×1386×420 mm / 190 kg
2840×1386×420 mm / 200 kg
possibility of length modification
Bench ROSTY provides pleasant siting as well as lying.
1
Surface for relaxation
The large surface for relaxation allows you to sit and relax when lying. The design principle theoretically allows unlimited lengths of the bench.
2
Suitable around trees
It is possible to place the bench even around a grown tree by simple dismounting into two parts.
3
Hidden anchoring
The anchoring of the bench is hidden below the ground level. As a possible alternative, there is also the version of anchoring to pavement.
You might be interested in