KOLN
design Jan Padrnos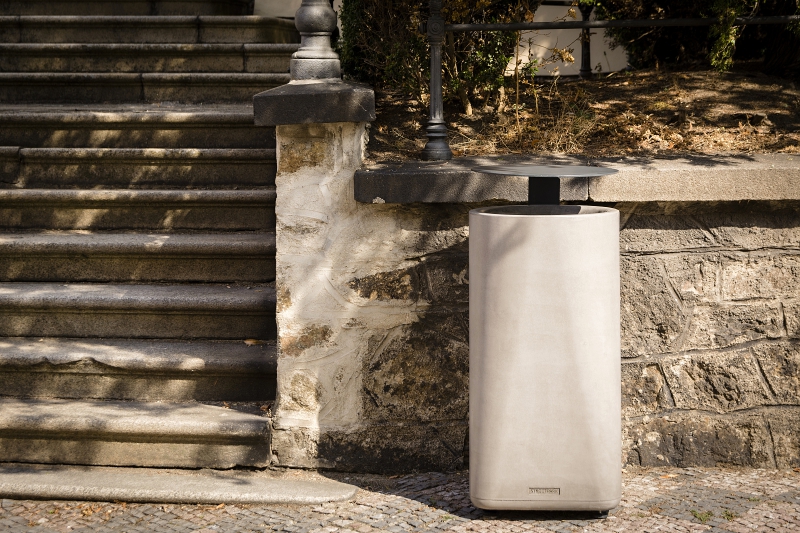 A distinctive litter bin made from concrete in shades of natural concrete or in atypical anthracite color, which thanks to its design fits well with a both historical and modern context. The used material secures high resistance to external mechanical damage. An unconventional design is given by the square base of the litter bin gradually passing into a circle at the top. It is possible to select the version with or without a roof and optional ashtray with a cigarette extinguisher.
The architectural concrete cast into the silicone mold – class C35/45. The metal parts are galvanized and treated with powder coating. An inner removable galvanized container. At the bottom are four height-adjustable legs, to which are attached plates for anchoring to the surface.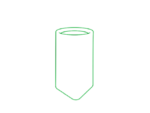 KKO1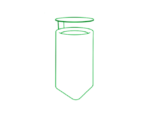 KKO2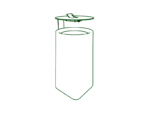 KKO3
460×460×866 mm / 150 kg / 75 l
460×460×1010 mm / 160 kg / 75 l
460×460×1066 mm / 160 kg / 75 l
The hinged roof allows quick emptying of the litter bin.
1
Precious design
Thanks to its design, the litter bin is suitable for the most exposed places in public space.
2
Easy location
A wide rectifiable base ensures stable anchoring of the litter bin
3
Quick maintenance
Thanks to the hinged roof, the emptying of the litter bin is easier and faster.
You might be interested in