PROBIKE
design Jan Padrnos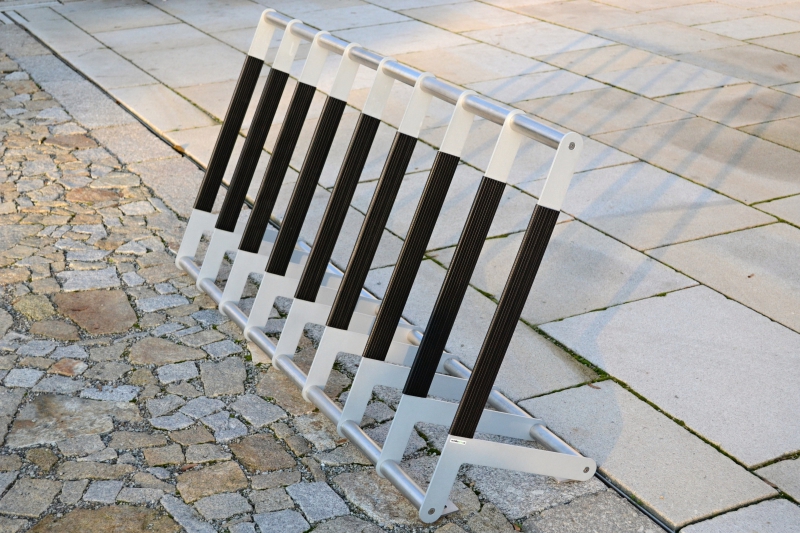 A modular parking system for bicycles. This bicycle stand is designed so that a bicycle stands firmly and stably. A durable rubber sleeve protects the paint of the parked bicycles. It is standardly produced for four, six, or eight bicycles. Other parking places can be added upon your request. It is possible to order economical versions without the rubber protection as well.
The galvanized steel structure is treated with powder coating. The individual lamellas of the bicycle stand are connected through stainless steel tubes fixed with screw joints in one solid unit. There are rubber sleeves on the top part of the lamellas. At the bottom part, there are welded four stainless steel plates with holes for possible anchoring to the base.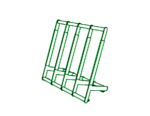 SKP4
SKP4
L×W×H: 825×438×798 mm / 30 kg
stand with rubber sleeves / for four bikes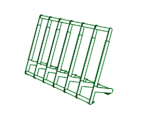 SKP6
SKP6
L×W×H: 1235×438×798 mm / 35 kg
stand with rubber sleeves / for six bikes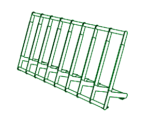 SKP8
SKP8
L×W×H: 1645×438×798 mm / 40 kg
stand with rubber sleeves / for eight bikes
Download PDF sampler
RAL 7016
RAL 9005
RAL 9006
RAL 9007
Stainless steel
RAL 9003
RAL 3003
RAL 6021
Shade of Corten
825×438×798 mm / 30 kg
1235×438×798 mm / 35 kg
1645×438×798 mm / 40 kg
different parking capacity on request
PROBIKE at Sokol stadium in Třebíč (version without rubber protection).
1
Modular structure
A modular structure allows even the assembly of atypical lengths of this bicycle stand. Other modification brings the possibility to use a small logo, sign or any writing on the side part of lamellas.
2
Possibility of color combinations
A visually interesting and very practical product with a wide range of color combinations. Thanks to rubber sleeves, a bicycle does not come into contact with the metal parts of the bicycle stand.
3
Bicycle stability
By placing the front wheel between the stainless longitudinal tubes, a bicycle is secured against moving even in the longitudinal direction. Therefore, it is possible to place this bicycle stand even on a slight longitudinal slope.
You might be interested in