WELDI
design Jan Padrnos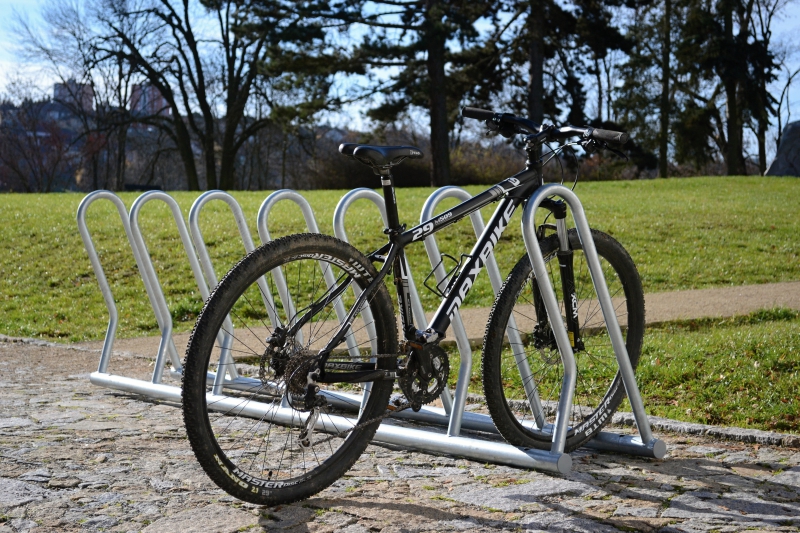 A general-purpose and reliable bicycle stand keeping its function when used in public spaces, in bicycle shelters or outside of them. The bicycle stand is designed so that a bicycle stands firmly and stably, as well as its rim strings are not damaged. Thanks to the longitudinal tubes that prevent the front wheel from moving, the stand can be used safely even on moderate slopes. The bike can be parked comfortably and locked securely to the massive frame. It gives a possibility of parking on both sides. The bicycle stand in our collection usually contains four, six or eight chambers.
The bicycle stand includes a welded structure made of hot-dip galvanized or stainless steel. There are four holes in the corners of the bicycle stand for anchoring to the base.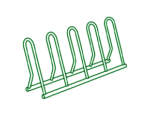 SKW4
SKW4
L×W×H: 2000×520×860 mm / 30 kg
stand for four bikes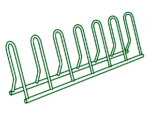 SKW6
SKW6
L×W×H: 2960×520×860 mm / 40 kg
stand for six bikes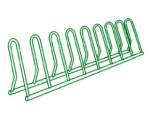 SKW8
SKW8
L×W×H: 3920×520×860 mm / 50 kg
stand for eight bikes

2000×520×860 mm / 30 kg
2960×520×860 mm / 40 kg
3920×520×860 mm / 50 kg
different parking capacity on request
WELDI bicycle stands at Masaryk square in Třeboň.
1
Structure sturdiness
The sturdy structure of this popular bicycle stand is standardly produced in three lengths. For other numbers of parked bicycles it is possible to produce the bicycle stand atypically.
2
Both-side use
Thanks to sufficiently wide gaps for parked bicycles, it is possible to use this bicycle stand from both sides when parking, and so to double its parking capacity.
3
Bicycle stability
When placing the front wheel of bicycle between the bottom longitudinal tubes, the position of bicycle in the longitudinal direction is also ensured, which is suitable especially when using the bicycle stand on a slight slope.
You might be interested in