ONE
design Jan Padrnos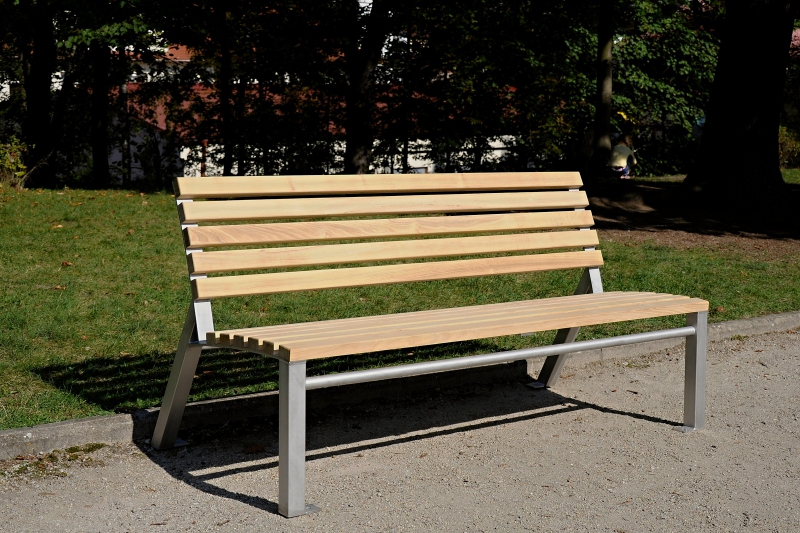 The oldest bench in our collection. This resistant and very comfortable bench is the right choice for public, private gardens, and calm parks. Its timeless concept is suitable for both modern and classical architecture.
The steel supporting structure can be treated either with powder coating or can be made of stainless steel. A seat and backrest are made of solid wooden lamellas that are attached to the supporting structure with stainless screws. There are four legs with holes for anchoring to the base.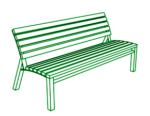 LON1
LON1
L×W×H: 1800×760×828 mm / 39 kg
bench with backrest / without armrests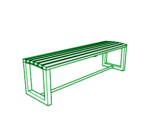 LON2
LON2
L×W×H: 1800×430×456 mm / 33 kg
bench without backrest
Download PDF sampler
RAL 7016
RAL 9005
RAL 9006
RAL 9007
Stainless steel
RAL 9003
RAL 3003
RAL 6021
Shade of Corten
1800×760×828 mm / 39 kg
1800×430×456 mm / 33 kg
possibility of length modification
The benches of the ONE series at the Colonnade
in Poděbrady Spa.
1
Timelessness
The bench was designed as our first product in the sector of urban furniture almost twenty years ago and is still one of the most sold benches in our collection. Its timeless design adds long-term perspective to this product even for other years to come.
2
Ergonomics
Very pleasant sitting and the ergonomically correct profile of the bench provide the support for comfortable sitting even for older people especially in parks, spas, sanatoriums etc.
3
Sturdiness
Its sturdy structure where all the elements are richly dimensioned ensures maximum durability and lifespan of the bench. As the side walls are connected to each other through steel pipes, a significant increase in lateral solidity is reached.
You might be interested in