RUBIG
design Jan Padrnos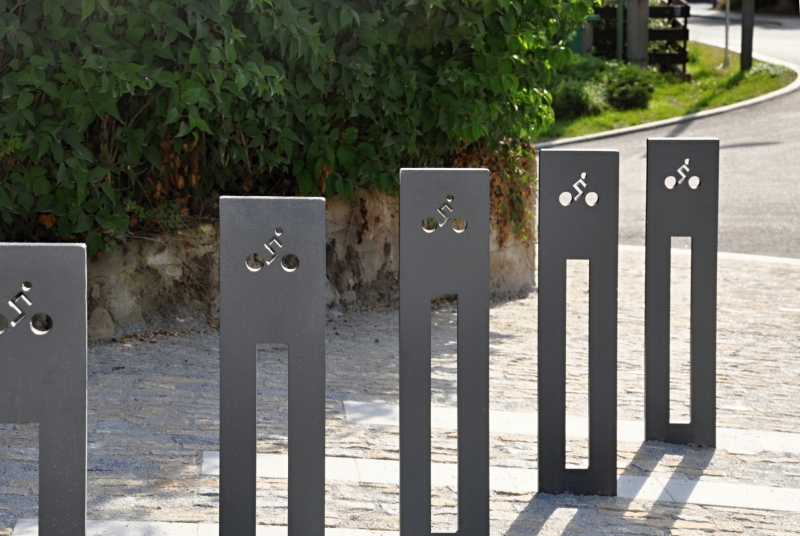 A supporting parking system for bicycles. The system meets the basic requirements for safe bicycle locking. A cyclist´s icon or vertical groove can be used for passing a bicycle lock through. Due to its simple design, it is suitable for use in a wide range of different environments.
The supporting structure made of hot-dip galvanized steel can be treated with powder coating. At the bottom part, there is welded an anchor plate with four holes for firm anchoring to the base.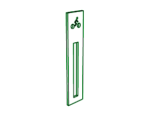 SKR1
SKR1
L×W×H: 200×20×880 mm / 28 kg
stand with pictogram
Download PDF sampler
RAL 7016
RAL 9005
RAL 9006
RAL 9007
Hot-dip zinc
RAL 9003
RAL 3003
RAL 6021
Shade of Corten
Bicycle stands RUBIG in Kostelce u Křížků village.
1
Sturdiness
Due to its extreme sturdiness – the bicycle stand is made of twenty-millimetre thick sheet - this bicycle stand is practically indestructible.
2
Visual aspect
This visually solved bicycle stand is especially apparent when it is used in lines on large paved areas where its placing gives the space an interesting rhythm.
3
Individualization
The top surface above the groove gives a possibility to apply an atypical motive instead of a standard icon.
You might be interested in