MAT
design Jan Padrnos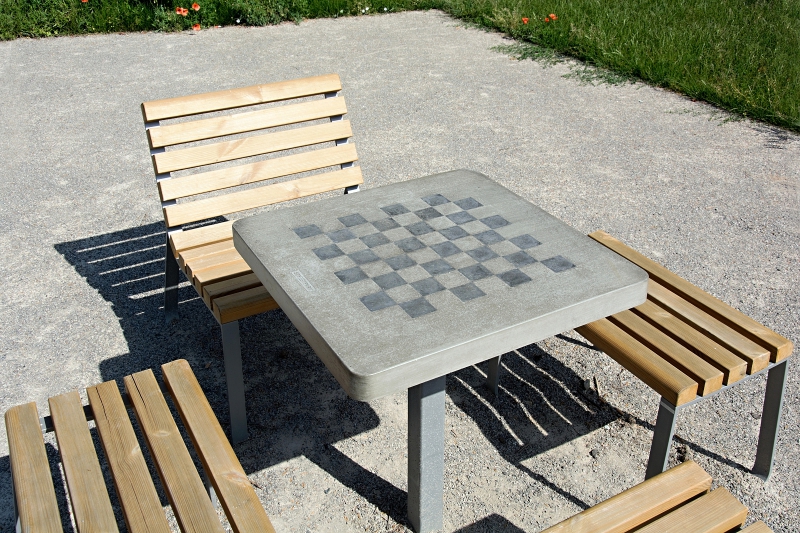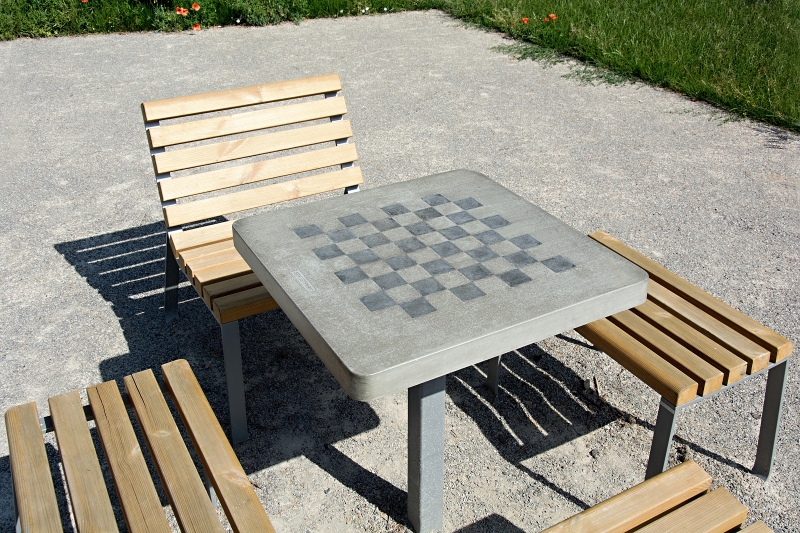 The MAT table is a convenient addition to parks and other relaxation areas. A unique concrete board rests on the central metal leg. The chessboard or Ludo! the play area is created by pouring black concrete into the light board. The table is available in two versions, for anchoring to the surface and below the surface. To create a complete set it is possible to use our benches in a shortened length of 600 mm.
Galvanized steel supporting structure is treated with powder coating. The table surface is a two-color concrete board firmly anchored to the central leg. In the lower part of the foot, there is a plate with holes for anchoring to the base.
STM11
STM12
STM21
STM22
600×600×740 mm
600×600×740 mm
600×600×740 mm
600×600×740 mm
The chessboard can be replaced, e.g. by Ludo! board game.
1
Adaptation
The chessboard can be replaced with a game board for Don't Be Angry or another board game.
2
Durability
The concrete table top guarantees a long service life of the product.
3
Anchoring
Two anchoring options make it possible to match the anchoring of the table with selected seats and armchairs.
You might be interested in