BOROLA
design Jan Padrnos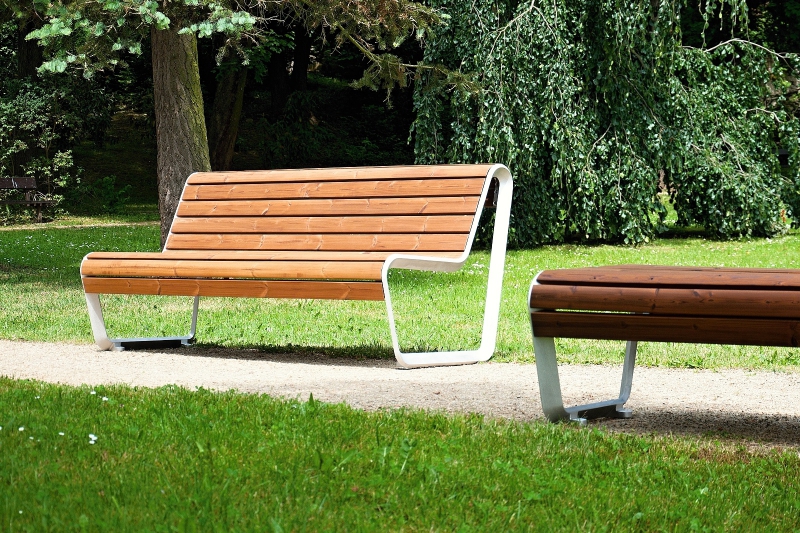 A distinctive yet pleasant bench with a very wide range of its possible application. The combination of elegant and closed curved side rails made of aluminium alloy, a modern look with slight retro elements and a massive wave of the seat lamellas with a backrest ending in the back part of the bench – all these aspects make the BOROLA bench so familiar and distinctive.
The rail sides made of aluminium alloy can remain natural, or can be treated with powder coating. The seat with backrest is made from solid wooden lamellas attached to the supporting structure with stainless screws. At the bottom part of the base there are four holes for anchoring.
LBL1
LBL2
LBL3
LBL5
LBL7
1800×734×784 mm
1800×572×427 mm
1800×734×784 mm
1800×734×784 mm
1800×734×784 mm
possibility of length modification
BOROLA benches in Borovina, Třebíč.
1
Exemplary resistance
Massive aluminium alloy castings are not only resistant to corrosion but they are also highly resistant to mechanical damage due to their closed shape.
2
Versions with armrests
The basic version can be completed with practical armrests. They increase the comfort of the seated but they also prevent people from lying on the bench.
3
Elegant from all its sides
The elegant silhouette of the bench is very attractive not only from the side or the front view but as well as from the back, often neglected side, due to the stretched line of backrest lamellas.
You might be interested in