VEGA
design Jan Padrnos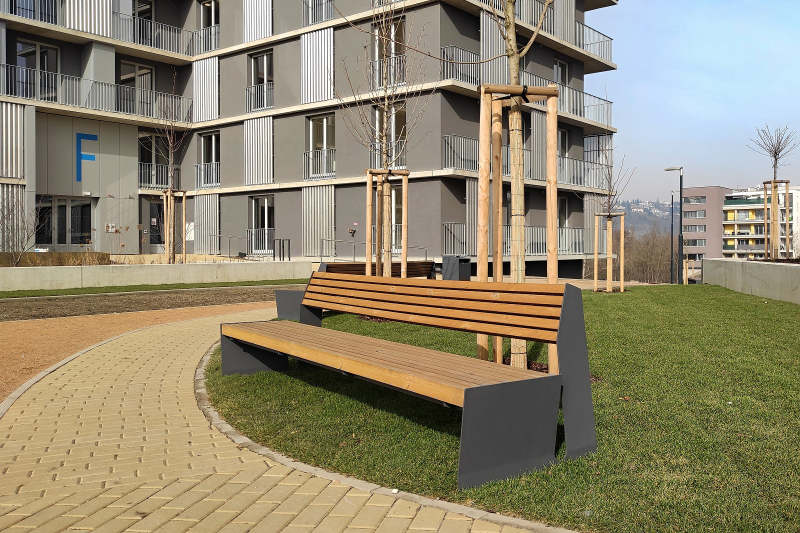 At first glance, the new collection of park benches, seats, and picnic sets VEGA will captivate you with a funny solution of metal sides, which seem to be cut and, when viewed from the front, partially bent inwards or outwards. This detail not only increases user comfort but also strengthens the entire product. You can choose from several lengths of benches with or without a backrest. Picnic sets are available in a version with one or two benches. In our offer, you will find a  model allowing access to people in wheelchairs as well. Massive benches and tables will find their place in the gardens of apartment complexes, in the relaxation areas of business parks or shopping centers.
The supporting structure is made of galvanized steel and is treated with powder coating. A seat, backrest, and table desk consist of solid wooden boards attached to the supporting structure with stainless steel screws. At the bottom part, there are holes for anchoring to the base.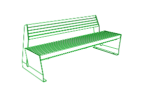 LVG120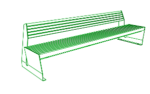 LVG130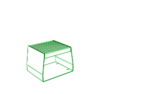 LVG306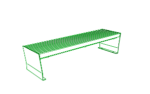 LVG220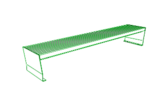 LVG230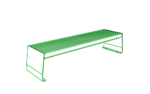 LVG320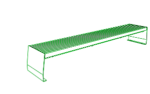 LVG330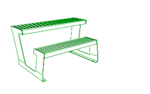 PSV114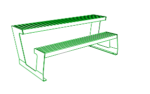 PSV120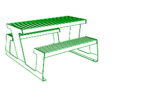 PSV214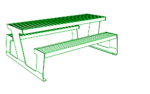 PSV220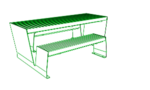 PSV320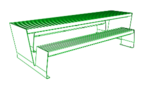 PSV330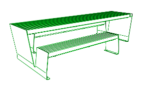 PSV331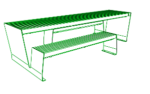 PSV332
2000×700×795 mm
3000×700×795 mm
600×516×444 mm
2000×516×444 mm
3000×516×444 mm
2000×516×444 mm
3000×516×444 mm
1400×840×744 mm
2000×840×744 mm
1400×1475×744 mm
2000×1475×744 mm
2000×1580×744 mm
3000×1580×744 mm
3000×1580×744 mm
3000×1580×744 mm
VEGA park bench in the Prague apartment complex Riverpark Modřany.
You might be interested in