TOMI
design Jan Padrnos
TOMI is a simple parking system for bicycles. The construction is made of a steel weldment of square cross-section, to which can be attached a special rubber profile (to the inner vertical sides). The rubber strip protects a bicycle frame from possible damage. TOMI bike stand is offered in two sizes, both with the possibility of adding a rubber strip. The bike stand can be placed in an open space or, for example, in bicycle shelters.
The supporting structure made of galvanized steel is treated with powder coating. The rubber profile is made of EPDM material and it is resistant to UV light. At the bottom part, there are anchoring plates for anchoring to the base.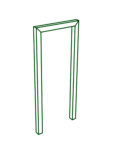 SKT3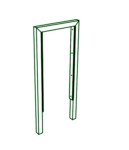 SKT4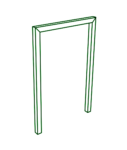 SKT5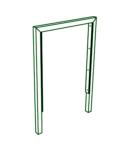 SKT6
400×40×900 mm
400×50×900 mm
600×40×900 mm
600×50×900 mm
1
Kotvení
Podzemí platle umožňují rychlé ukotvení stojanu na místě.
2
Ochrana laku kola
Lamela z odolné EPDM pryže bezpečně chrání lak jízdních kol proti poškození.
3
Příznivá cena
Jednoduchá konstrukce stojanu umožňuje nízké náklady na výrobu a tím i příznivou cenu pro zákazníky.
You might be interested in