DINA
design Jan Padrnos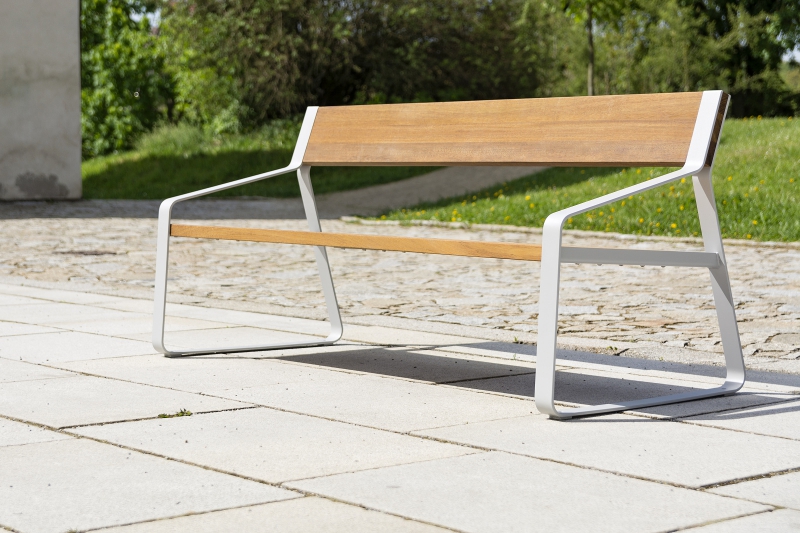 An elegant bench of a simple shape with integrated armrests in the supporting structure. At first glance, the bench is light and its simple construction without any useless things provides surprisingly comfortable seating in both parks and streets. The wooden elements included between the bent metal parts of the side rails are considered as an interesting detail.
The supporting structure made of galvanized steel is treated with powder coating. A seat and backrest are made of solid wood attached to the supporting structure with stainless screws. At the bottom part of the bench, there are four holes for anchoring to the base.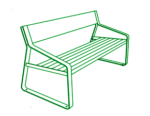 LDI3
LDI3
L×W×H: 1800×740×813 mm / 41 kg
bench with armrest / with armrests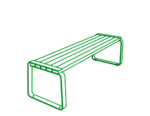 LDI4
LDI4
L×W×H: 1800×498×448 mm / 32 kg
bench without backrest / without armrests
1800×740×813 mm / 41 kg
1800×498×448 mm / 32 kg
possibility of length modification
DINA bench and its precise details.
1
Interesting detail
The structurally and visually interesting detail of the seat wooden lamellas or backrest clenched with the metal parts of the side rails increases the solidity of the whole product.
2
Integrated armrests
Integrated armrests in the version with a backrest make this range suitable for older citizens since the armrests help them stand up easier.
3
Sturdiness of the solution
Optically light but solid side rails supporting the massive lamellas and their mutual connection makes this bench highly resistant to vandalism. The collection can be completed by a table in the same design.
You might be interested in