RAILA 2017
design Jan Padrnos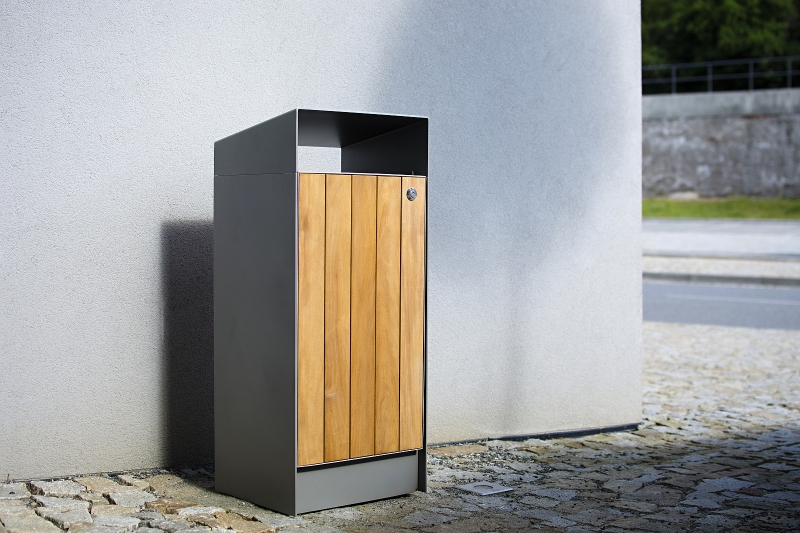 A new re-designed but favorite litter bin with huge design variability. The robust yet elegant litter bin body can be combined in two different color designs. In the steel body, there is a lockable hinged door on the front part hiding a removable polypropylene container. It is also possible to select one of two capacity versions, and last but not least, the version with a cigarette extinguisher snuffer and ashtray integrated in the roof top. Another increasingly popular version is a three-part litter bin for separate waste.
The support structure made of galvanized steel is treated with powder coating. The door can be selected in powder-coated version, the version with wooden paneling, or the stainless version. At the bottom part there are four holes for anchoring to the base.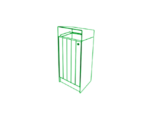 KRA11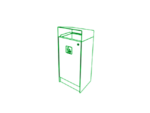 KRA12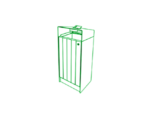 KRA13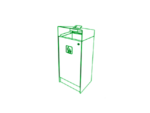 KRA14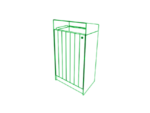 KRA15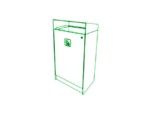 KRA16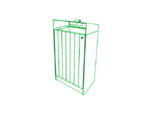 KRA17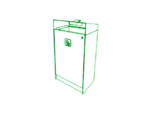 KRA18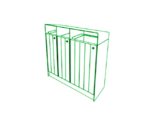 KRA31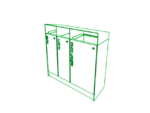 KRA32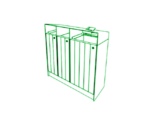 KRA33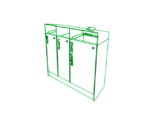 KRA34
55 l
55 l
55 l
55 l / 35 kg
120 l
120 l
120 l
120 l
30 l + 30 l + 50 l
30 l + 30 l + 50 l
30 l + 30 l + 50 l
30 l + 30 l + 50 l
The door of RAILA 2017 litter bin is lockable.
1
several volume variations
Modular kit of litter bin is available in wide variability. Two basic volumes can be selected or a litter bin for separated waste or with ashtray can be chosen.
2
wide color options
Likewise, there is an extensive range of material and color options. The body of litter bin makes it possible to combine two color shades, moreover the door can be in another different shade as well or in stainless steel or with wooden filling.
3
cleanliness of the area
The door of litter bin is lockable, thus preventing both the risk of theft of the inner container and the possibility of contamination of the public area with garbage.
You might be interested in