SIMBI
design Jan Padrnos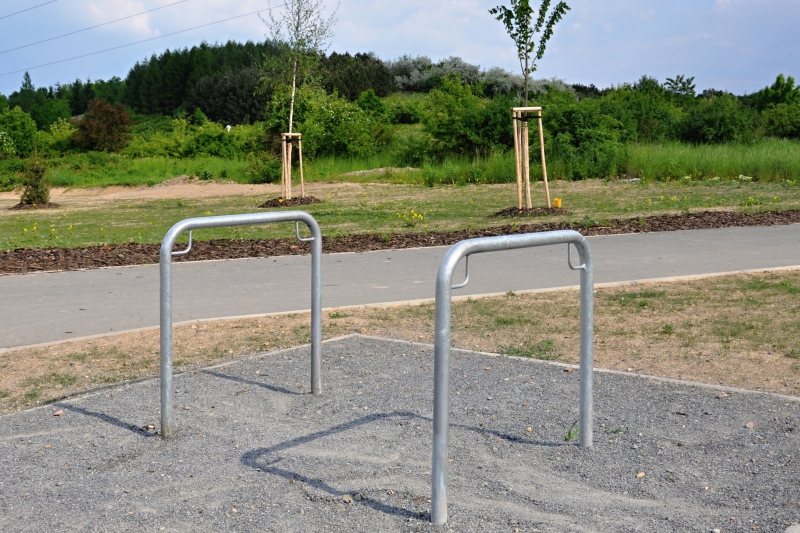 A basic and affordable bicycle parking system meeting the requirements for safe bicycle locking. The supporting structure of this bicycle stand does not come into contact with the wheel rims, and thus it does not damage them. It is suitable for all bicycle types and sizes.
The supporting structure is made of hot-galvanized or stainless steel. It is alternatively supplied for direct embedding or with a bottom flange for anchoring to the base.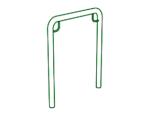 SKB1
SKB1
L×W×H: 700×48×824 mm / 13 kg
bicycle stand
The simplest and safe bicycle stand – SIMBI.
1
Resistance
A user-friendly and simple bicycle stand that is difficult to destroy. The bicycle stand meets all the requirements for this type of product and is usually used for locking a bicycle.
2
Affordability
A basic but fully functional solution for safe bicycle locking with a favourable price given by its simple structure.
3
Modification of dimensions
If requested by customer, it is possible to modify the dimensions of the bicycle stand atypically. The structure gives a possibility to anchor the bicycle stand on the base, as well as below the ground level (hidden anchoring).
You might be interested in