CDB
design Jan Padrnos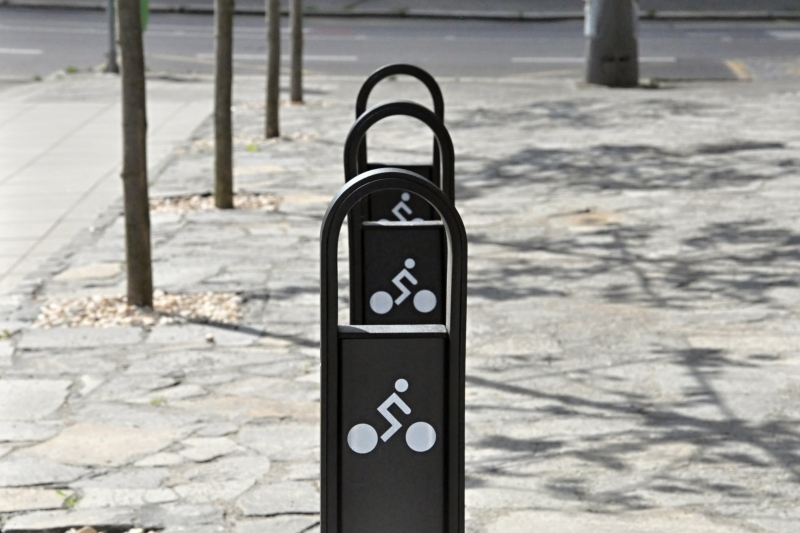 A supporting parking pillar for bicycles. The basic element is a steel weldment that a rubber strip is attached to. The rubber strip protects a bicycle frame from its possible damage when it touches the metal structure of the parking pillar. The hole located in the top part is used for a bicycle lock. There is a cyclist´s icon located under the hole used for a bicycle lock. If requested, it is possible to have it changed for your city symbol.
The supporting structure made of galvanized steel is treated with powder coating. The rubber strip is made of EPDM material and is resistant to UV light.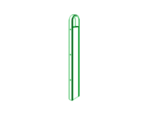 SKC1
SKC1
L×W×H: 130×50×940 mm / 12 kg
stand with rubber profile
CDB stands in front of Číměř chapel.
1
Protection of the bicycle paint
The lamella made of EPDM rubber prevents the bicycle paint from its possible contact with the metal part of the pillar, as well as it prevents a bicycle itself from its possible damage.
2
Application of the city emblem
It is possible to apply a logo or city emblem on the place of cyclist´s pictogram. The clear and vertical shape offers the possibility to use a barrier post.
3
Hidden anchoring
Hidden anchoring under the surface makes this support post difficult to steal.
You might be interested in