YPSILON
design Jan Padrnos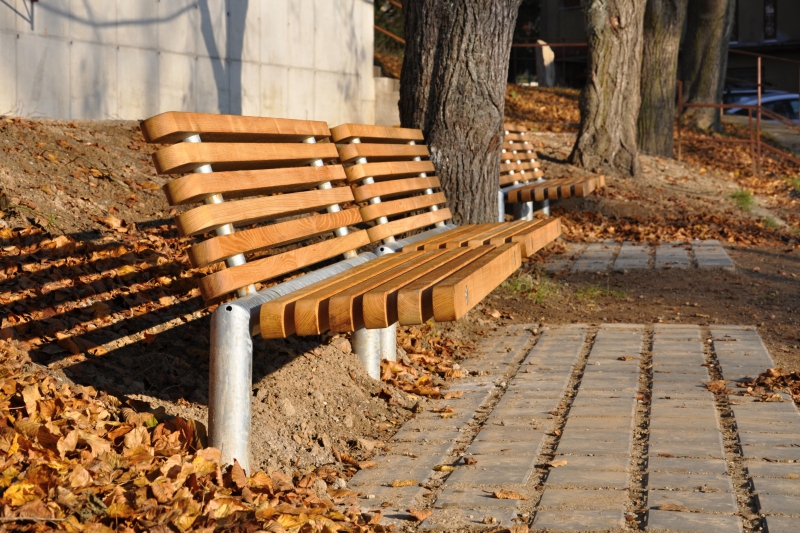 A newly remade bench suitable for all types of public spaces, especially where there is a higher risk of vandalism. Its resistance and strength are ensured by its steel construction made from a solid pipe designed to be firmly installed. The open space under the bench makes easy to keep order around it.
The supporting structure made of galvanized steel is treated with powder coating. A seat and backrest form massive, rounded wooden pieces attached to the supporting structure.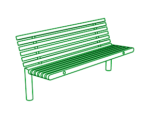 LYP1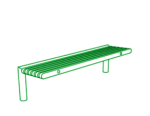 LYP2
1800×585×780 mm / 43 kg
1800×456×440 mm / 29 kg
possibility of length modification
Park benches YPSILON in Jihlava.
1
Product sturdiness
The sturdiness of this bench, resulting from the massive supporting structure and massive squared logs of the seat and backrest, also predetermines the bench to be used in problematic locations. Its hidden anchoring also helps to protect the bench from its possible theft.
2
Empty space under the bench
Due to the empty space under the seat – the bench has only two legs – the space under the bench is easy to keep clean. The bench can also be adapted atypically for anchoring to vertical walls due to its bracket design.
3
Suitable for placing by watercourses
The bench with its construction is also suitable for flood plains, riverbeds etc. Its solid and stable construction with empty space under its seat allows water to flow at a higher water level under the bench.
You might be interested in