KOVRADO
design Tereza Smolová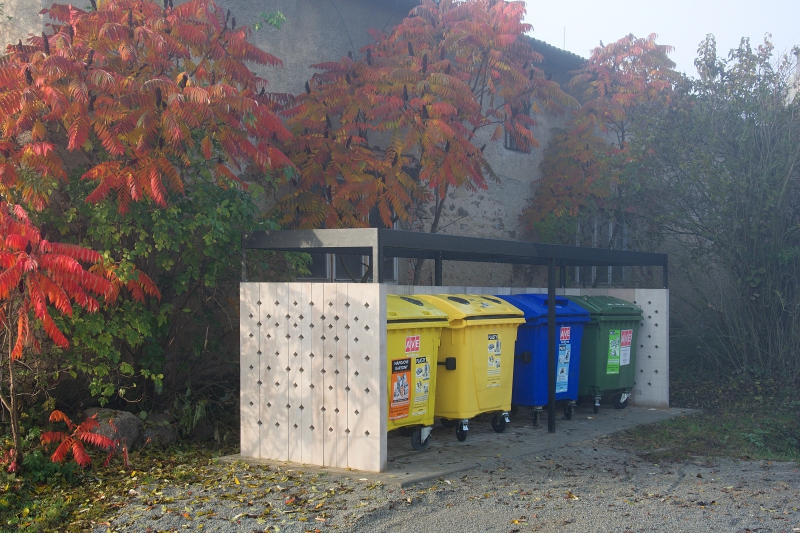 KOVRADO shelters define space for waste containers in the public space and at the same time protect them from the bad weather conditions. The look is inspired by woodcarving on barns and is available as a suitable solution for use in rural environments in pigmented concrete. The product is designed especially for users who do not like the appearance of ordinary concrete products but appreciate their easy maintenance and long life. Modularity allows using KOVRADO waste shelters in various configurations and variations. You can choose from several shades of concrete and add a roof to the assembly.
The architectural concrete cast into the silicone mold – class C30/37 available in a natural concrete shade, anthracite grey or brick red shade. The metal parts are galvanized and powder coated. Anchoring is done with threaded rods and chemical anchors into foundations prepared in advance.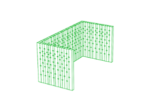 PKK201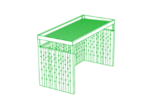 PKK202
PKK401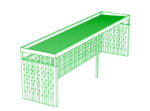 PKK402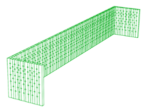 PKK601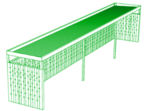 PKK602
3200×1500×1650 mm
3200×1500×2200 mm
6575×1500×1650 mm
6575×1500×2200 mm
9950×1500×1650 mm
9950×1500×2200 mm
The look of the KOVRADO shelter is inspired by woodcarving on Alpine barns.
1
Modular construction
In our offer, you will find shelters for two, four, and six containers.
2
Variability
The KOVRADO shelter is available with or without a roof, in several color variants.
3
Toughness
The concrete construction ensures the strength, toughness, and durability of the product.
You might be interested in