POLIO
design Jan Padrnos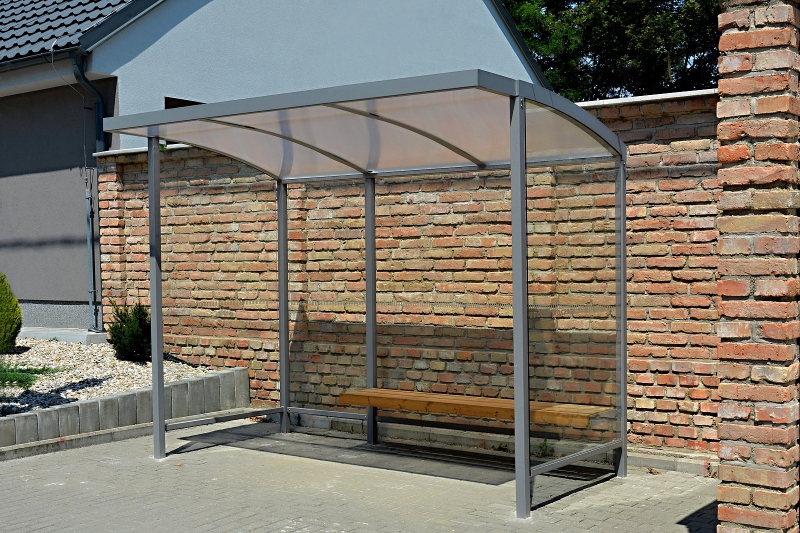 A newly redesigned modern bus shelter for bus stops made in two basic lengths and with a huge variety of vertical fillings protecting passengers from adverse weather conditions. With its design, construction and material solution, it is suitable for both rural and urban environments. The structure of the bus shelter consists of a roof structure welded into one solid unit that is supported by five or six feet made from steel profiles. The side and rear fillings rise to the roof structure, and so the comfort of waiting passengers is increased. The water from the roof structure is drained through the rear feet above the terrain.
The supporting structure made from galvanized steel is treated with powder coating. The side walls are made from safety hardened glass or solid wooden lamellas, or their combination. The roof is made from more-chamber polycarbonate. It is attached through aluminium profiles to the lower supporting structure. The bench is made from solid wooden lamellas attached to the supporting bracket structure with stainless steel screws. The flanges at the bottom part of the bus shelter are used for hidden anchoring to the base below the ground level.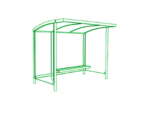 ZPP212
ZPP222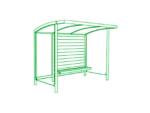 ZPP412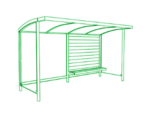 ZPP422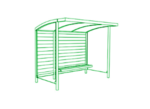 ZPP612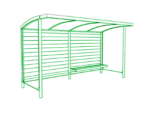 ZPP622
3036×1800×2400 mm
4204×1800×2400 mm
3036×1800×2400 mm
4204×1800×2400 mm
3036×1800×2400 mm
4204×1800×2400 mm
POLIO shelter has a polycarbonate roof.
1
Higher comfort
Thanks to its new design eliminating the gaps between the vertical glass and roof, the bus shelter is suitable for windy locations. Rainwater is drained out of the integrated eaves through the rear feet.
2
Compact dimensions
Thanks to the zero overhanging of the roof to the sides, the bus shelter has a minimal ground plan when using especially its shorter design. On the other hand, it keeps sufficient capacity.
3
Advertising showcase
The design of the sidewall allows you to insert a two-sided advertising showcase of the CityLight type. You can pay the purchase costs for the money gained from renting the advertising space.
You might be interested in